Details: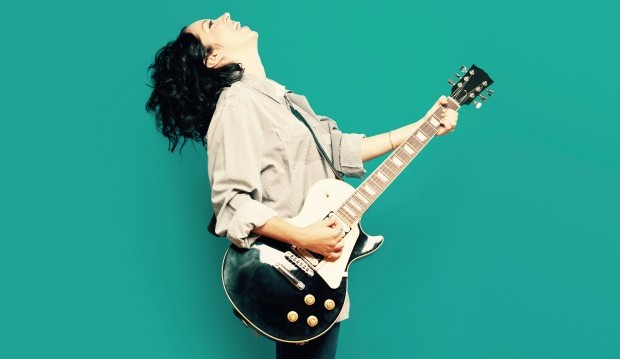 Our Careerfinder test is a state-of-the-art, high caliber aptitude testing and career advice program that helps you discover your career direction. It begins with measuring a comprehensive profile or "inner compass" of your innate talents and personality traits, coupled with one-to-one, expert coaching to give you clear bearings toward your career sweet spot. Becoming masterful at what you do comes by following your strongest inner "pull" to continuously practice what comes naturally to you. 
Highly educated, brilliant people from around the world have taken this program and are blown away by how powerful it is, and amazed that someone can guide them to precisely access "hidden" abilities they didn't realize they even have. Discovering your innate potential is, first and foremost, the key to a persistent pursuit of a new career endeavor.
And this program goes way beyond helping with career direction, it keeps getting better. Clients report that it's not only fun to nurture their natural talents, this new perspective gives them a deep wisdom to draw on and confidently pave their way forward throughout life. Knowing how you're "wired up" dramatically sharpens your focus and hones your ability to navigate complex decisions in work, life and love.
Classic
Classic: Phase 1
The Classic is our foundation program, everything builds on discovering and knowing your innate abilities and traits.
This program works for people of all ages and career stages who are preparing to make career choices or educational decisions in the near future or for anyone who is planning to make a career change and need a jump start to get the ball rolling. If your gut is telling you that you might be in the wrong career field and have a hunch that a switch in career direction is a good idea (but the tug of procrastination has you in a holding pattern), this program has your name on it.
Classic includes: The Careerfinder Classic includes the testing and a single 1.5 hour consultation to interpret your talent profile.
Plus
Plus: Phase 1 + Navigation Strategy Session
The Careerfinder Plus is a turbocharged version of the Classic, it's a "Career Navigator" program for self-directed career optimizers, students, and "transitioneers" looking to strategize a lateral move into a new discipline. It begins with the phase 1 testing and then continues with one navigation strategy session to help you plan your next steps. After you take the careerfinder testing and have your talent profile consultation, you would move forward with a customized career design assignment to build on the clues revealed in your talent profile.
This program works well for people who want a professional, objective opinion to verify their hunches, firm up their career direction and get a little help with honing and mapping out their way forward.
Who For?
A Little Dabble Will Do Ya? Some of our clients prefer a do-it-yourself method to navigate their career explorations, the Careerfinder Plus helps you get the ball rolling. During your strategy session (conducted after you've done the testing and follow-on homework), we'll work together to size up the best ways to apply your talents, and then map out a strategy to continue your own career navigation process. 
Nailing Down Your Transferable Skills? The introductory work in the Plus is perfect for demystifying the "transferable skills problem;" you'll learn how to translate your innate talents into your best-suited job functions, which can then be more readily parlayed into a new field.
Choosing a College Major? College students of all ages benefit by delving a littler deeper into their aptitudes. The Plus will help you apply your talent profile to choose a major or field of study.
A best value package, only available with the Plus program.
PLUS Includes: The careerfinder testing, 1.5 hr talent profile consultation + one career navigation strategy session (also 1.5 hr)
Upgrades
Careerfinder Upgrades:
If I start with the Classic, can I upgrade to the Plus?  
Yes, the a la carte upgrade price to add a single career design session is $500. The benefit of starting directly with the Plus is a 50% discount ($250 savings) off the full price of the career navigation strategy session.
Can I upgrade from the Classic or Plus to a more comprehensive program? 
Yes, If you start with the Classic or Plus and decide you need more help, the natural progression forward is with the Quest and CareerCX programs. We credit forward the full amount paid for initial program toward the new program.* 
*If you wait longer than a year (from your last session) to make an upgrade, we add a $150 "catch up" fee to help you recap your work and ramp things back up. 
Will the Plus work for making a bigger career change?
The short answer, probably not. If your career direction is rather unclear, you likely will need more comprehensive help. Take a look at our Careerpath Quest program, it's designed to methodically guide you through both phases 1 and 2 in full.
Raves
What people are saying . . .
Thousands of highly educated people say the careerfinder is one of the most helpful, professional career aptitude test programs they've ever done and many say they learned more from Pathfinders about their natural potential than from their entire formal education (for a lot less money). Most of our clients are delighted to report that the Careerfinder program is exactly what they needed to nail down their career choice before setting out to launch such a high stakes endeavor. See our client reviews.




by