Details: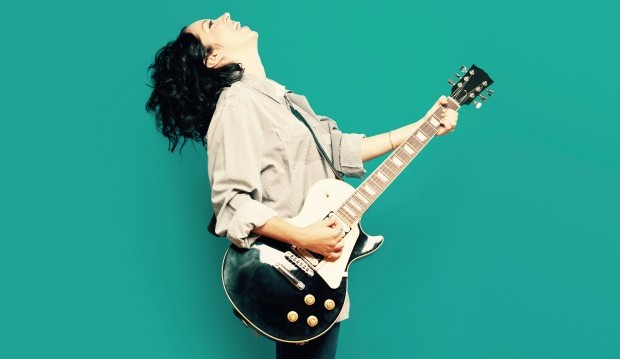 Our Careerfinder assessment is a state-of-the-art, high caliber aptitude testing and career advice program that helps you discover your career direction. It begins with measuring a comprehensive profile or "inner compass" of your innate talents and personality traits, coupled with one-to-one, expert coaching to give you clear bearings toward your career sweet spot. Becoming masterful at what you do comes by following your strongest inner "pull" to continuously practice what comes naturally to you. 
Highly educated, brilliant people from around the world have taken this program and are blown away by how powerful it is, and amazed that someone can guide them to precisely access "hidden" abilities they didn't realize they even have. Discovering your innate potential is, first and foremost, the key to a persistent pursuit of a new career endeavor.
And this program goes way beyond helping with career direction, it keeps getting better. Clients report that it's not only fun to nurture their natural talents, this new perspective gives them a deep wisdom to draw on and confidently pave their way forward throughout life. Knowing how you're "wired up" dramatically sharpens your focus and hones your ability to navigate complex decisions in work, life and love.
CLASSIC
Careerfinder CLASSIC : Phase 1
The Classic is our foundation program, everything builds on discovering and knowing your innate abilities and traits.
This program works for people of all ages and career stages who are preparing to make career choices or educational decisions in the near future or for anyone who is planning to make a career change and need a jump start to get the ball rolling. If your gut is telling you that you might be in the wrong career field and have a hunch that a switch in career direction is a good idea (but the tug of procrastination has you in a holding pattern), this program has your name on it.
Classic includes: The Careerfinder Classic includes the testing and a single 1.5 hour consultation to interpret your talent profile.
PLUS
Careerfinder PLUS : Phase 1 + Navigation Session
The Careerfinder Plus is a turbocharged version of the Classic, it's a "Career Navigator" program for self-directed career optimizers, students, and "transitioneers" looking to strategize a lateral move into a new discipline. It begins with the phase 1 testing and then continues with one navigation strategy session to help you plan your next steps. After you take the careerfinder testing and have your talent profile consultation, you would move forward with a customized career design assignment to build on the clues revealed in your talent profile.
This program works well for people who want a professional, objective opinion to verify their hunches, firm up their career direction and get a little help with honing and mapping out their way forward.
Who For?
Self Motivated? Some of our clients are highly driven, self-motivated people and prefer a do-it-yourself method to navigate their career explorations, the Careerfinder Plus helps you get the ball rolling. During your strategy session (conducted after you've done the testing and follow-on homework), we'll work together to size up the best ways to apply your talents, and then map out a strategy to continue your own career navigation process. 
Nailing Down Your Transferable Skills? The introductory work in the Plus is perfect for demystifying the "transferable skills problem;" you'll learn how to translate your innate talents into your best-suited job functions, which can then be more readily parlayed into a new field.
Choosing a Major? College and graduate students of all ages benefit by delving a littler deeper into their aptitudes. The Plus will help you apply your talent profile to choose a major or field of study.
A best value package, only available with the Plus program.
PLUS Includes: The careerfinder testing, 1.5 hr talent profile consultation + one career navigation strategy session (also 1.5 hr)
Reviews
What people are saying . . .
Thousands of highly educated people say the careerfinder is one of the most helpful, professional career aptitude test programs they've ever done and many say they learned more from Pathfinders about their natural potential than from their entire formal education (for a lot less money). Most of our clients are delighted to report that the Careerfinder program is exactly what they needed to nail down their career choice before setting out to launch such a high stakes endeavor.
A successful entrepreneur put it this way . . .
"I had talked to several other career counselors in the past, and Anthony was worlds apart, both in terms of the underlying approach, philosophy, and the execution of the sessions that we had together. If you're looking for someone to give you an easy multiple-choice test and spit out some generic recommendations, Anthony is not your guy. However, if you're looking to put forth some serious effort and discover a methodology that you can use to guide your career for the rest of your life, you've come to the right place."
See our client raves:
Our edge
I've taken lots of different career tests, how is yours different?
Pathfinders aptitude testing gives you information that you "don't know" about yourself. Our career testing measures your actual potential and innate ability to perform specific tasks.
The bulk of the widely available career tools are not really "tests"—they are skill inventories and interest questionnaires. These conventional tools are only meant to take a survey of your "learned" skills and interests. Interest inventories are self-examinations that ask you what you like and dislike. They are not designed to help you surface new information, but rather to state what you already know about yourself.
The shortfall of the traditional skill inventory is that you may have learned skills in school that do not engage your best innate aptitude or personality characteristics. For instance, we've met doctors who learned the skills to be a surgeon, but don't have the spatial reasoning aptitude to really excel in their field. Over time, they found that their skills alone were not enough to keep them fully engaged and excited about their work.
The key distinction to make is that skills are learned, while aptitudes are your genetic endowment. Since human beings are so adaptable, we can force ourselves into careers that don't suit our best abilities. Skills can be added and subtracted from your repertoire throughout life; your aptitudes are innate "raw" potentials that exert a constant pull on you to be engaged and stretched.
Your inborn abilities are what make you unique; they are the deck of cards dealt to you by Mother Nature. By understanding how to use your best inborn aptitudes, and how they fit the career world out there, you'll be able to focus your efforts on learning skills that rely on and fully tap your best natural strengths.
Your gain
Why should I figure out what I'm naturally good at?
Lots of us think of ourselves as smart, but, just what kind of smart specifically? In the human kingdom there are many different ways to be "smart," but our schools and businesses don't have much awareness or language for the diversity of our natural talents. It's obvious over in the dog world that the happiest Chesapeake Bay Retrievers aren't trying to make a living as herders or pointers. Many clients report back to us years afterward to thank us for giving them such a highly nuanced career compass to guide their career decisions throughout their whole life.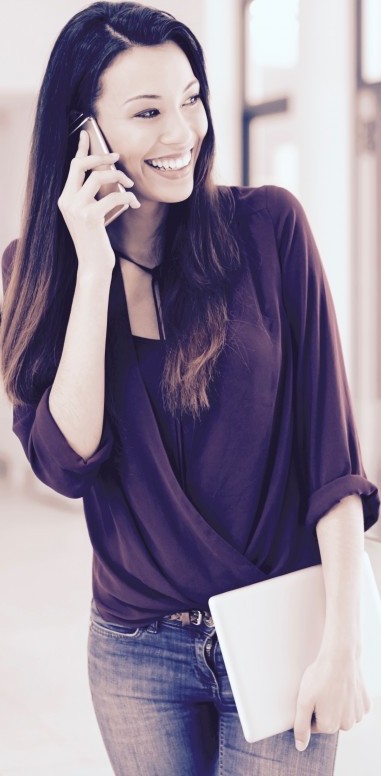 Being a "natural" in today's work space is starting to catch on, it's becoming an imperative to blur the line between work and play, and perform in your flow state at what you do all day long.
Doing what you're best at is no longer a luxury. It's tougher than ever to launch a career or land a new job if you haven't found your talent sweet spot. It's also clear that college credentials carry less of an advantage. Lots of highly educated professionals have degrees that don't suit them. Gallup polls consistently find that recent grads and young professionals want more engagement, but your boss can't help you if you don't know what you're innately cut out for. Although no one wants to feel like Milton, the "red stapler" guy in the classic movie Office Space who's pretending to like his job, many unintentionally end up in this situation. 
In response to a glutted market of mis-educated and overly credentialed people, the best and coolest companies have adapted their hiring tools. They're looking beyond college brands, résumés and experience to see the real you. To find the right people they are now using natural ability tests and Big Data to screen for those with specific innate talents or a natural "knack" for the job. To even get your foot in the door, you have to be authentic and walk the talk. Name brand credentials will soon be a relic of the past, and as NYTimes columnist Thomas Friedman argued: Average is over. The right doors will open once you close the gap between the "work me" and the "real me"—work-life integration is much sweeter than work-life balance compromises.
Getting in the zone to do great work flows naturally when you combine your strengths with clear direction and geniune commitment. The game is changing—if you're a natural and care about what you do, you'll be in demand for premium career paths in your field of choice.
Upgrades
Careerfinder Upgrades:
If I start with the Classic, can I upgrade to the Plus?  
Yes, the a la carte upgrade price to add a single career design session is $500. The benefit of starting directly with the Plus is a 40% discount ($200 savings) off the full price of the career navigation strategy session.
Can I upgrade from the Classic or Plus to a more comprehensive program? 
Yes, If you start with the Classic or Plus and decide you need more help, the natural progression forward is with the Quest and CareerCX programs. We credit forward the full amount paid for initial program toward the new program.* 
*If you wait longer than a year (from your last session) to make an upgrade, we add a $150 "catch up" fee to help you recap your work and ramp things back up. 
Will the Plus work for making a bigger career change?
The short answer, probably not. If your career direction is rather unclear, you likely will need more comprehensive help. Take a look at our Career Quest program, it's designed to methodically guide you through both phases 1 and 2 in full.




by