Discover Your Talents
Pathfinders : Discover Your Talents Test.

Learn about our professional career aptitude test for adults and students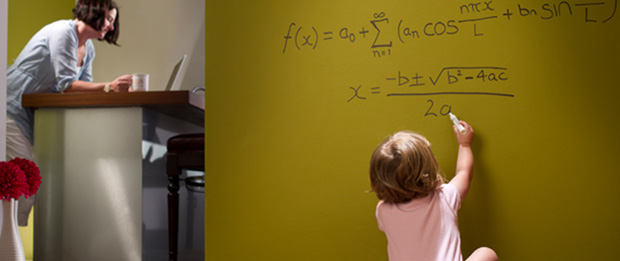 Do you wish that someone could objectively guide you to discover your talents? Well, someone can. Figuring out what you are best at no longer has to be a trial-and-error process. Finding your natural element requires knowing your cognitive abilities, personality traits, and innate talents.
Pathfinders offers a state-of-the-art career aptitude test that helps you discover your talents and strengths, so you can confidently steer your career in the right direction. The Careerfinder Program combines career aptitude testing with expert career coach advice to create your natural talent profile and a customized career path. This powerful combination maximizes your ability to stand out into today's hyper-competitive job market and to find long-term success in a job that plays to your core strengths. 
Take an innovative career test and discover your talents
Careerfinder CLASSIC: $595
What am I best at? Discover your talents, personality traits and strengths and find out what career paths fit you best. Includes our professional career aptitude testing and a 1.5 hour talent profile consultation.
Highly effective for adults and students.
Careerfinder PLUS: $795
D.I.Y. career design. Careerfinder Plus has all the benefits of the Classic, plus one more session for people who want extra help with designing and strategizing their career choices. Perfect for do-it-yourself types.
Our best value career testing package.
Pathfinders can expertly help you discover your talents
Our professional career aptitude test to discover your talents is profoundly different and much more advanced than the basic career quizzes you get in school or free online (most are just interest surveys that tell you stuff you already know about yourself).
Our career aptitude test measures the gifts and aptitudes that Mother Nature gave you at birth, the stuff you "don't know that you don't know." For example, our aptitude testing battery includes a spatial ability test. As the New York Times recently reported, studies have found that spatial ability is largely unrecognized, most people don't know whether they have it or not, yet is a key talent that can accurately predict excellence in the hard sciences.
Many highly educated, successful but unhappy professionals from top colleges say they had no idea that they have a whole set of "hidden" abilities. In fact, a majority of highly educated young and mid-career professionals say they still haven't figured out what they really want to be. Why is this happening? Our classroom to workplace system is guarded by a very uncreative credentials dragon that overvalues a generalized one-size-fits-all concept of "smart." Everyone's running around trying to brand themselves as a well-rounded team player.
Anecdotally, most of us know this whole game is nuts. Life experiences reveal gut hunches and subtle clues that our cognitive talents are whispering, but we often misinterpret them. It's so obvious that there are different "kinds of smart" that make us unique. But, since distinct cognitive abilities are going undistinguished by they educational system, we're left to navigate our career choices by external makers of success rather than our own inner compass.
Unlike learned skills and interests that you can add to your repertoire, your natural talents and traits are your cognitive endowment that will remain with you as your core strengths for a lifetime. When it comes to achieving professional excellence, and happily sustaining it over the long run, the trick is to nurture your nature—that is, push your strengths and continually practice what already comes naturally.
More Info:  » Career Test Details  |  » Sample Talent Profiles 

Got questions? » Contact Pathfinders to learn about our discover your talents test




by