About Pathfinders : Career Design Consulting

Anthony A. Spadafore | 

Career Design Expert, Washington DC

|

Alexandria VA
---
Who We Are
Pathfinders, based in Washington, DC, is a boutique career design consulting firm. We are located in Alexandria VA in the heart of Old Town, near Arlington VA and Del Ray. We specialize in using cutting-edge career aptitude testing and career direction technologies to help you design, choose, change and launch a career that is custom-built on your natural strengths.
Anthony A. Spadafore, author, speaker and expert in natural talents and career design, started Pathfinders in 1991 to help people figure out what they're really good at and make smart career choices, and has 25 years of experience as a natural talents expert for thousands of the highly educated people from all over the world. He works in-person with clients in the Washington DC metro area in Northern VA. 
Anthony is one of the co-pioneers who developed the ground-breaking career design approach and is recognized as one of the leading experts on the emerging science of natural talent diversity—that we all have a different talent set or pattern of innate abilities and personality traits that give us a predisposition or potential to be "naturals" at some things (in combo with hard work) and moderate to not-so-good at other things (no matter how hard we work at it).
If you're a professional or student trying to find your career direction and asking What are my talents and strengths? or How do I figure out what to do with my life?, you've found the right place.  
What We Do
What We Do
Pathfinders coaches and consults with career changers of all ages and professions who are trying to figure out what they're best at doing. We use powerful career aptitude testing tools and career-decision techniques to advise and guide people on how to "design your career." We step you through a process to design custom-fit career path "blueprints" or prototypes that engage your natural talents and abilities, and then hone in by experimenting and reality checking.    
The conventional wisdom that you can do anything you want with hard work is leading most people down the wrong road. At least 70% of people are not doing what they're naturally cut out for, we have a widespread "career mis-choice" dilemma in the workplace (lots of square pegs stuck in round holes).
The telltale sign of a career mismatch is a sense that you haven't quite found your sweet spot and are quietly dealing with boredom, lack of interest to learn and grow in your field, and a gut feeling that you are not reaching your full potential. That's where we come in; we help you hone your talent compass to figure yourself out, design and go on career quests, and explore career directions that fit your inborn potential.
Philosophy
Philosophy
You were born with a set of innate abilities and personality traits that will make certain activities come naturally to you. Like an olympic athlete, when you push your natural talents with lots of practice, your underlying aptitudes and natural abilities will become super strengths. Although you can improve your weak spots slightly; they'll likely always be somewhat awkward no matter how hard you work them.
Whatever your weaknesses, let them be, why torture yourself? Play to your strengths. Neuroscientists know these facts about human abilities, so we put brain science to use in our career decision methods. You are what you are; you might as well make a living at doing what comes naturally.
Vision
Mission
Our mission is to make it possible for people all over the world to make smart career decisions that lead to highly productive, vital, and fulfilling lives. Since 1991, Pathfinders has served as a career design and career choice consultant for over 3,500 people worldwide make well-thought out career decisions. Our career coaching and career aptitude testing expertise can help you fully understand your innate potential, and if you're up for it, we can also show you what it takes to apply your natural abilities to put yourself on course to make a real difference.
Vision
Our vision is for a world where the majority of people are doing what they do best and care about what they do. How fun would that place be? Imagine how fast and efficiently we'd solve major problems, and how high the quality of our work would be. Hey, the animal kingdom is already there—just ask your dog!
Location
Local
Our career consulting office is conveniently located in Old Town, Alexandria, VA. We are just a short drive from Washington, DC, Arlington VA, Fairfax VA, and most of Northern Virginia, and we are Metro accessible.
International
We coach clients from around the world by telephone and Skype webcam. No matter where you are or what you do, we can help.
Bio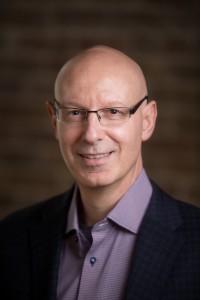 Anthony is the coauthor of a pioneering career design and choice guide for students, twenty-somethings, and young professionals; Now What? The Young Person's Guide to Choosing the Perfect Career, (May 2008, Simon and Schuster), co-written with career guru Nick Lore, a pioneer of the career coaching field.
» Pathfinders Bio : Anthony Spadafore : Career Design Expert
» Podcast : The Pathfinders story on The Curiosity Hour Podcast




by