Anthony Spadafore: Speaker, Natural Talents Expert

Career Podcasts, Talks, Lectures, Workshops, Speaking Engagements
Podcasts
» Tech Sales Advisors Podcast : Hosted by Chris White
» UnYielded Podcast : Hosted by Bobbi Kahler
» The Curiosity Hour Podcast : Hosted by Tommy Estlund and Dan Sterenchuk
Conferences
Conferences
2017 Virginia Counselors Association (VCA) annual conference: Designed and co-presented a talk with the president of the VCA on "Contemporary Trends in Career Counseling," introducing innovative career aptitude testing tools and career design methods to professional career counselors.
Lectures
Lectures and Seminars
Marymount University, Ballston Center in Northern Virginia: Regular guest lecturer to master's level students in counseling. Topics: current trends in career decision-making, the emerging science of natural talents and career fit, and career design as an innovative "disruptive" approach to making career and life choices.
George Mason University, Association of Energy Engineers: George Mason University invited me to speak at a career seminar panel discussion on making smart career choices to an audience of engineering students preparing to graduate, as well as professional engineers and organizations attending a job fair.
More Topics of Expertise:
How to Choose Your Career Path
Figuring Out What You're Good At
Designing Your Career Path
How to Choose a College Major
How to Get the Most Out of College
What to Study in Grad School?
Making a Full-blown Career Change
Career Wisdom for Highly Creative People
Workshops
Workshops
Truth Initiative (these guys inspire tobacco-free lives): Custom-designed and co-presented intensive 3-hour career development workshops for small and large cohort internship groups of Youth Activism Fellows in 2015, 2016, and 2017
Talks
Career talks on the emerging science of natural talents at work
Learn the secrets to hiring the right people who are "born for the job," genuine employee engagement, designing the perfect team, and career fit at work. Anthony's insights and inventive contributions to the emerging science of natural talents will inspire you to create a workplace culture where people are vital, energized, and realizing their full potential.
Bio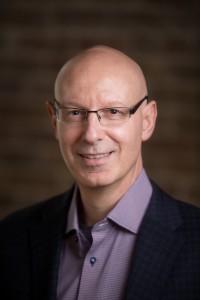 Anthony Spadafore is the co-author of a pioneering career design and choice guide for students, twenty-somethings, and young professionals; Now What? The Young Person's Guide to Choosing the Perfect Career, (May 2008, Simon and Schuster), co-written with career guru Nick Lore, a pioneer of the career choice coaching field and inventor of holistic career design methods.
» Biography : Anthony Spadafore : Career Design Expert
Natural Talents and Career Design Expert
Anthony Spadafore, author, speaker, and natural talents expert, is available for career development speaking engagements, workshops, seminars and lectures. With 25 years of experience, he is a leader in assessing natural talents, a pioneer in the science of career fit, and has co-developed a breakthrough "career design" method and approach for making well-suited career choices.