What is Passion? Ask the Blue Footed Booby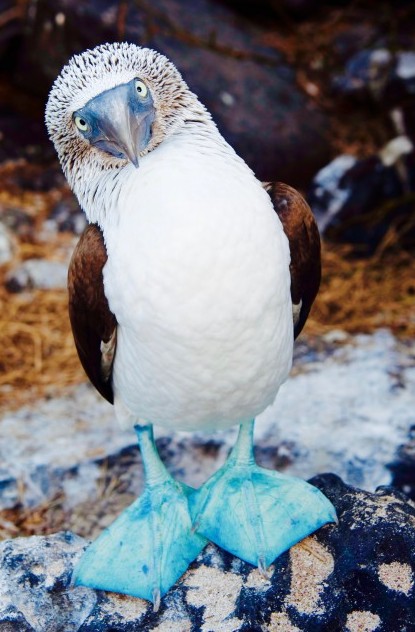 Lots of us are chasing after something we hope will bring us passion. Erica has a PhD in microbiology, it took her 10 years of intense work. But the future she dreamt of didn't match reality: "There's little room for creativity and imagination, and it's too removed from making a real impact. If I knew what it was really like I would have taken a different path." Erica is not as in love with biology as she hoped to be; glumly she said, "I married a blind date. I thought this is what I was going to be passionate about, but I was so wrong."
Passions blossom through trying things, but how long do you have to stick with something before you you know for sure? There's so much out there to try, how do you narrow things down to the things that have the best fit with your potential?
Choosing between which of your interests and curiosities to develop more fully and pursue as a career can often be overwhelming. Many people would like to have meaningful work, but struggle with defining just what their strongest interests are. Some say they don't have any leanings, while others say they have too many good ideas to choose just one. It goes without saying that the majority of us would like significantly more excitement in our daily work. Picking a specific career direction that will bring long-term fulfillment, and not fizzle out, is where most of us get stuck.
Whether you have too few career ideas, too many, or have tried a something that waned, the first step in raising the fog to make clear choices for your future is to examine how you figure out what you really like doing. Go on to part 2, How to Develop a Passion.